In recent years, the field of artificial intelligence (AI) has witnessed remarkable advancements, revolutionizing various industries. One area where AI has made a significant impact is in 3D modeling and computer-aided design (CAD) product development. By leveraging the power of AI, professionals in these fields are now able to enhance productivity, improve design accuracy, and streamline the overall development process. This article explores the ways in which AI is affecting and becoming increasingly involved in 3D modeling and CAD product development.
1. Automated Design Optimization
AI algorithms can analyze vast amounts of data and perform complex computations to optimize the design process. By integrating AI into CAD software, designers can automate various design tasks, such as generating and refining product prototypes. AI algorithms can suggest design modifications based on user-defined criteria, leading to improved performance, reduced material waste, and enhanced functionality.
2. Generative Design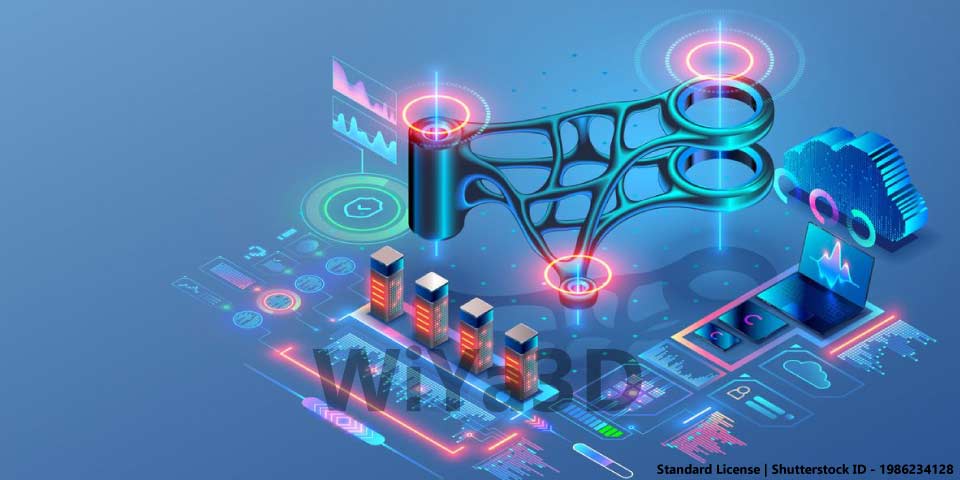 Generative design is a concept that harnesses the power of AI to explore numerous design possibilities and create innovative solutions. By defining design constraints and performance parameters, AI algorithms can generate multiple design options, considering factors like structural integrity, weight reduction, and manufacturing constraints. Designers can then evaluate these options and select the most suitable one for further development. Generative design not only saves time but also inspires novel design approaches that humans might not have considered.
3. Intelligent Pattern Recognition
AI can analyze large datasets of existing designs and patterns to identify common features and trends. This capability proves valuable in 3D modeling and CAD product development, as AI algorithms can recognize patterns in designs, detect irregularities, and provide suggestions for improvement. By learning from a vast repository of design data, AI can assist designers in creating more efficient and aesthetically pleasing models.
4. Simulations and Predictive Analysis
AI-powered simulations enable designers to evaluate the performance of a product before physically manufacturing it. By integrating AI algorithms with CAD software, virtual simulations can be performed to predict the behavior of a product under various conditions. This allows for iterative refinement and optimization of the design without the need for multiple physical prototypes. AI algorithms can also identify potential issues or weaknesses in the design, aiding in quality control and risk mitigation.
5. Real-Time Collaboration and Feedback
AI technologies facilitate real-time collaboration between designers, engineers, and stakeholders involved in the product development process. By using AI-driven communication tools, teams can work together seamlessly, exchange ideas, and provide feedback. AI algorithms can even analyze feedback and user preferences to suggest design modifications, ensuring the final product meets customer expectations.
6. Enhanced Automation and Efficiency
AI is enabling increased automation in 3D modeling and CAD product development workflows. Repetitive and time-consuming tasks, such as geometric modeling, material selection, and documentation, can be automated, allowing designers to focus on more creative aspects of the process. AI algorithms can also speed up rendering and visualization, providing realistic representations of the final product.
Conclusion
Artificial intelligence has become an integral part of 3D modeling and CAD product development, revolutionizing the way designs are created, optimized, and evaluated. Through automated design optimization, generative design, intelligent pattern recognition, simulations, real-time collaboration, and enhanced automation, AI is enabling designers to be more efficient, innovative, and productive. As AI continues to evolve, it holds immense potential to further transform and improve the field of 3D modeling and CAD product development, unlocking new possibilities and driving future advancements.