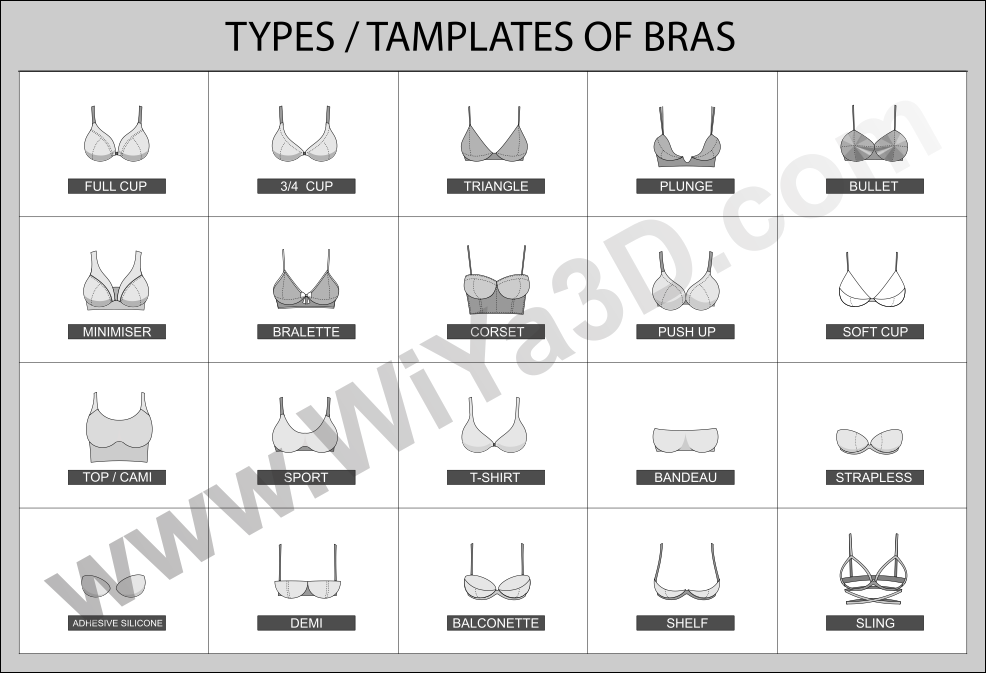 Bra cup categorize under the, undergarment industrial manufacturing. Which is one of most important women's intimate clothing manufacturing in world textile & apparel industry.
There are, wide variety of bra/brassier design available in the market. to match different women's body type, cup sizes basically there is bra-cup grading & sizes ( 30B, 32B, 34B, 36B, 38B,…) although those grading/sizes may differed from region to region (America, European, Asian, Chines,…)with women's body structure changes.
And now a days bra/brassier is one of fashion for women, that there are tons of brassier design available to select for special occasion, function & general wear like party, sport, travel, office, fashion, wedding, home wear,…..etc. These brassier design come with different shapes of bra-cups, with apparel/fabric used, with colors, final brassier appearance & fit methods,..and so on.Bra undergarment Industry continuously expending to give different feeling, appearance, material use, wear type, price range,.. to the woman that they are looking for.
Bra Cups Design Process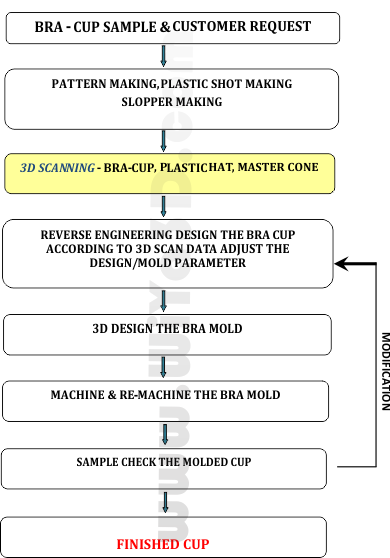 Let's elaborate little, how the any type of bra cups design and finally complete the garment.
01. Select the Base Cup Volume
First development team select the, bra cups base volume shape depending on the target region. This volume is pre-developed shape and those are more or less standard volumes shapes developed based each region women boos sizes, shape and volumes. Generally these master shapes called "Master Cone" or "Slopper". Region to region these master shapes are different, for instance for China have less volume shape.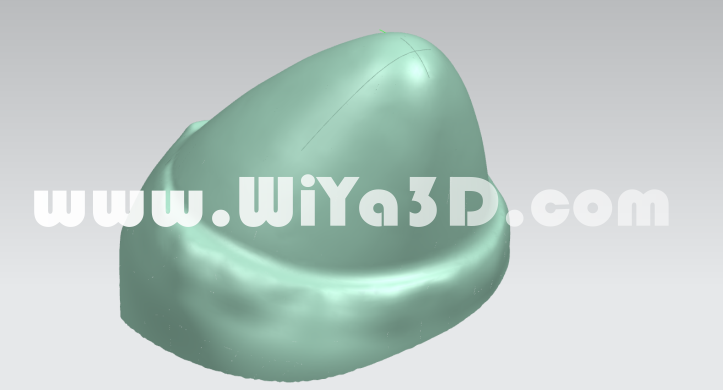 02. Pattern Design
Once select the master shape, Pattern Makers/designers & development team select the Bra Cups type (Full Cup, Triangle, Strapless,….). Or use the existing shape as base, and develop the patter design on top of the selected master cup. At start generally developed the base sizes like 34B, & 38D. Reason because, base sizes are the fit on approved cups sizes, that modeling women are mostly wear 34B & 38D brassier as norm.
03. Develop Specific Master Cone
If the bra-cups design is innovative design shape and pattern lines or development carting out based on existing cup sample (which is simply copy the existing cup sample) it's require to develop master cone shape by marking the newly design cup lines or simply coping the existing cup lines to the shape. This shape with marked lines are going to next in engineering department to mold development.
Once received the master cone/slopper with, marked new/copied cup lines, Next step is to 3D scan the master con and get the cups shape along with new cup line into digital file. This 3d model digital file can be further process and used to design the bra-cup shape & mold in CAD software.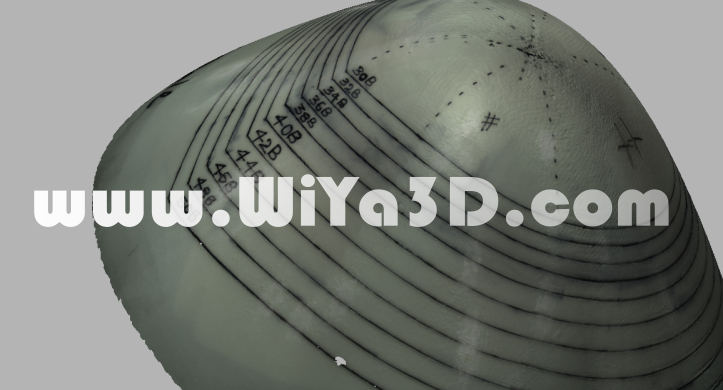 Based on the 3D scan data, the designer 3d model the bra-cup, which have developed in CAD software. And with further instruction of development team, designer develop the bra-cup thickness that targeting for production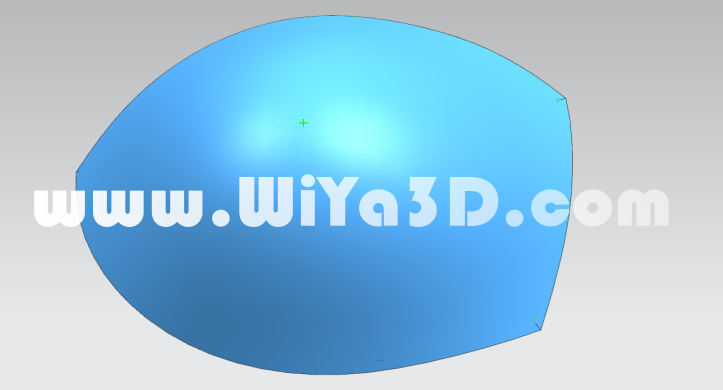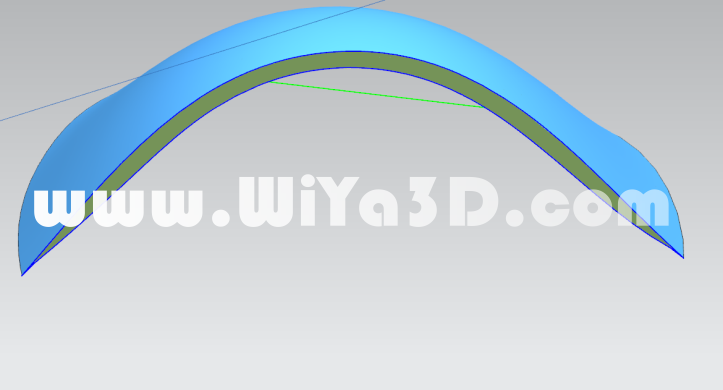 Mold Design for Cup
Once complete the 3D modeling of the bra-cups with all final out put requirement. Then it's time to design the mold for the bra-cup design. Always exact mirror is taken as the other side (Left/Right) for the bra cup. With consumption target & panel size target, the mold size and number of cup pair for the each mold is been decided by the designer.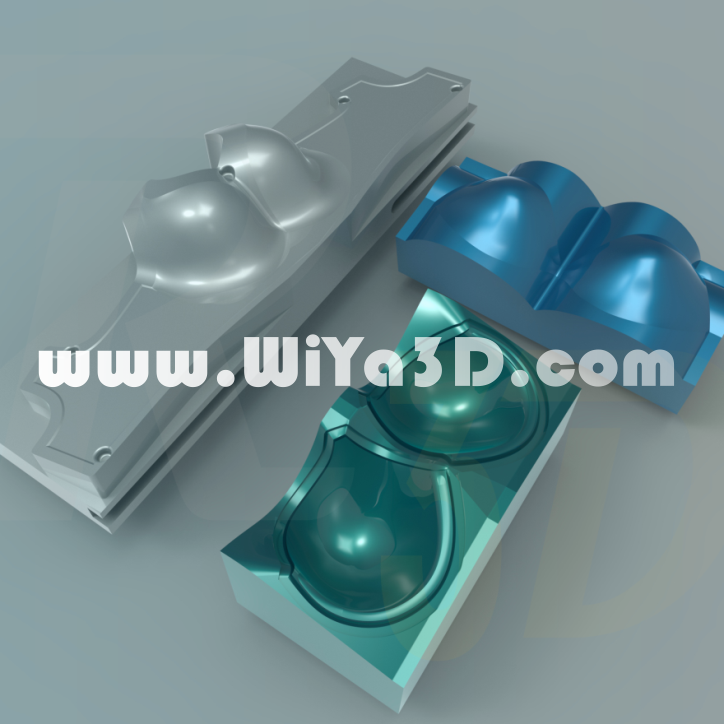 CNC Machine the Mold
Designed mold will be machined usually with Aluminium material.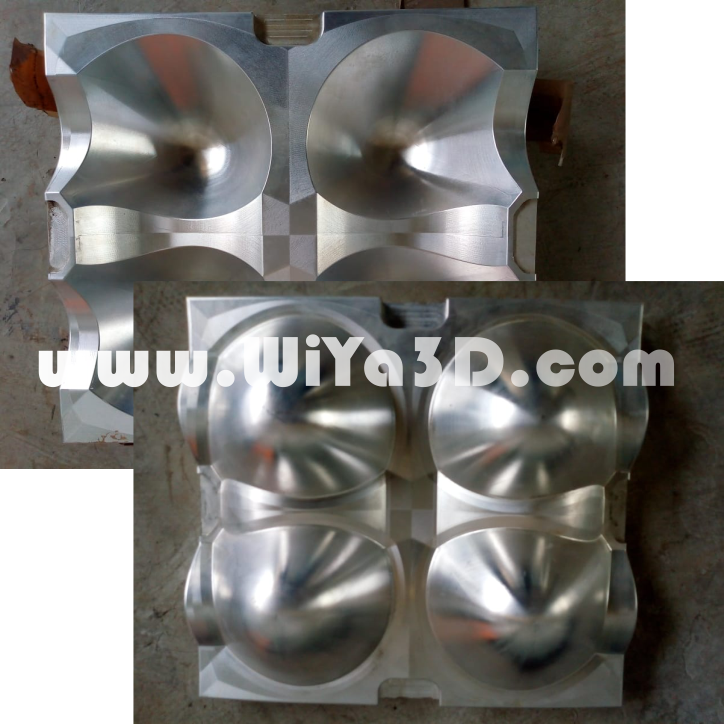 Trial the Mold with Laminated Foam Panel
Heated aluminium bra mold, molded with selected foam panel, which has laminated both side with fabric layers and get the molded cup shape.
Usually every foam/fabric developer develop the molding temperature as 200 C.
Molding cycle time will be vary 30 second to 2 min for foam mold
Measure The Cup Sample for Measurement Deviation
Molded panel sample , trim for the cup shape and, separate the bra-cup along with cut lines. And then measure the molded cup sample measurement against the original shape and line measurement. +/- 2 mm tolerance is require for quality control requirement like Victoria Secret, M & S, George, ….
If the original design or with existing sample & molded cup sample deviation high, it's require to modify the CAD model of the Bra Cup 3D model, mold. And, then again re-machine the previous same mold for amendment until get the cup sample within the quality control level. Why should it be difficult to get the out -put at first time, answer is simple, working with lot of unknown factors/properties states below,
Mold Temperature

Cycle time

Mold Material

Mold/Cup shape

Fabric behavior

Foam behavior

Lamination/bonding property
Sample Fit-on
Finally , controlled bra-cup sample used to complete the garment as sample. These samples then fit on with modeler of the demanding buyer for further approval. Sometimes they approve or based on fit on feedback, it may be require to go back to the start and do all the process again. Until, satisfy the bra design changes that they asked or requested.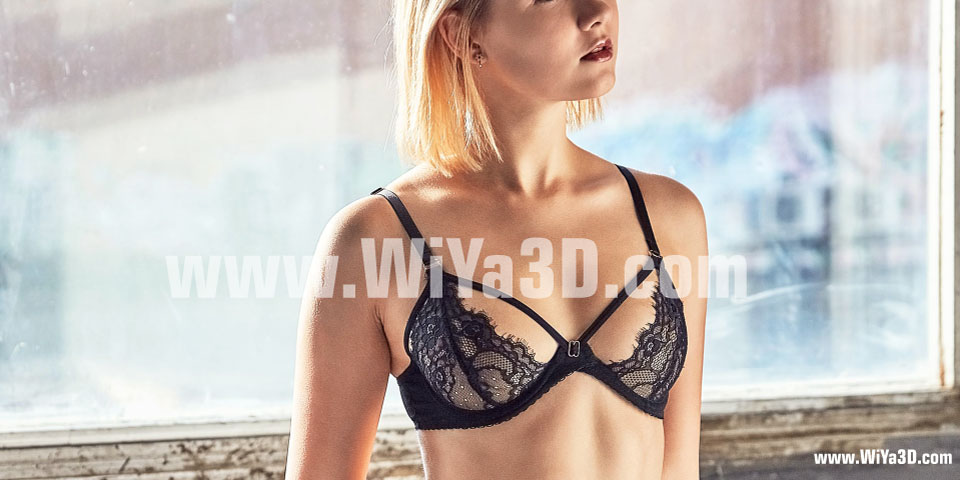 Mass Produce of Bra Cups
Once approved the base sizes usually, start developing other sizes for the bra-cup design style. and with sample bulk production approval produce the molded bra cups for each and every size for the requirement.
Main Processes involve in production ,
Foam Lamination,
Foam Panel Cutting
Molding the Cups
Trimming for the Cup
Quality Check
Packing
Final Complete of Garment
Finally complete the garment with bra-cup by attaching the other items, attachment, bonding or stitching depending on the style & design.
Bra design and brassier style design changing continuously with competitively under textile industry. Above is general procedure that can followed by each of leading bra manufacturing industrial companies. Bra is a style/fashion item for women's today and they demand more and more style for their brassier even it's under garment.