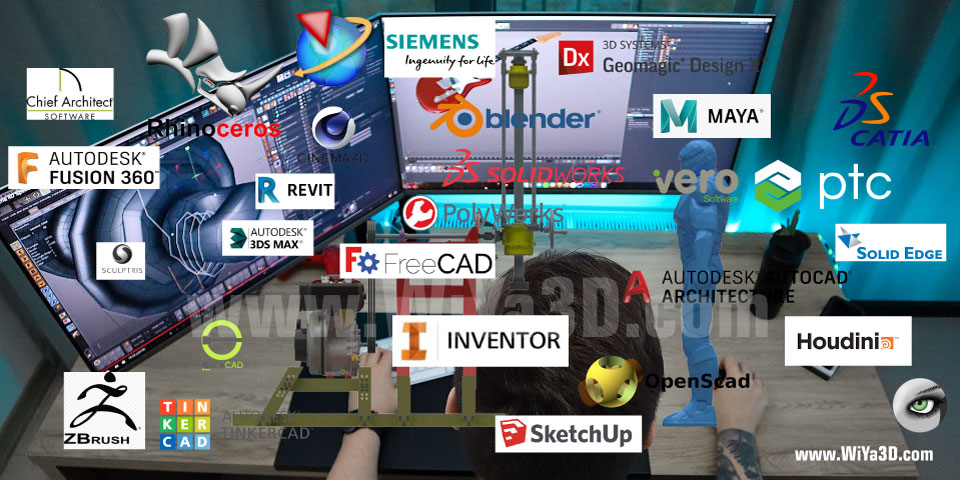 3D modeling is a process of creating a representation of three dimensional – virtual mathematical model for a any object along with specialized 3D modeling software. The process involves manipulation of NURBS, Polygon & Spline to achieve three dimensional virtual model/result, which described the size, shape of the object.
Advantages of 3D Modeling
Most of the things you have seen, by your naked eye or from media, are based on 3D modeling result. Automotive industry use 3D Modeling software to model/design complete vehicle before manufacturing even with millions of parts/assembled. Aerospace Industry, Mechanical Engineering, Machine Design, Medical Industry, Designing Ships/Submarine or Industrial Product development involving the 3D modeling as very first stage task for design engineer/designer for product/item. Nevertheless , for gaming-character development, character rigging & 3D animation, & product marketing Advertising , all of these, key point is to develop initial 3D model. 3D 3D Modeling is broad spread subject/filed & currently almost every where.
Detecting Design Errors
3D modeling offers you better visuals of an object, allowing you to discover mistakes while at the designing phase. While at it, you'll see both mechanical and cosmetic exterior of the object and make changes if necessary. You can also rotate the model and view it from several vantage positions.
You can also create a virtual world representing the real world where the object you're designing will be applicable. Consequently, you can test the behavior and durability of the object and find whether it can be suitable for the real world.
You Spend Less Time Designing a Model
3D modeling software has user-friendly design features that minimize design time by 45%.
3D Modeling & CAD Software Categories
With the extensive application of 3D Modeling, it is predictable that the global market of CAD is about to rise. In that context, it will be challenging to choose software among the best in the market. Here are categories of software based on their applications, based on price commercial or free:
3D Modeling Software, mainly categorize as follows,
Engineering CAD/CAE/CAM Software Packages

FEA/CFD Analysis Software Packages

Reverse Engineering Design Software Packages

Architectural / Structural Design Software Packages

3D Modeling/3D Artist & 3D Animators – 3D Modeling Software

Polygon Modeling & Animation Software Packages
Engineering CAD/CAE/CAM – 3D Modeling Software
Types of Software That , use most of the Engineering Design & development application in Industries like Automotive, Aerospace, Industrial Product Development, Machine Design,..
High End CAD/CAE/CAM Software Packages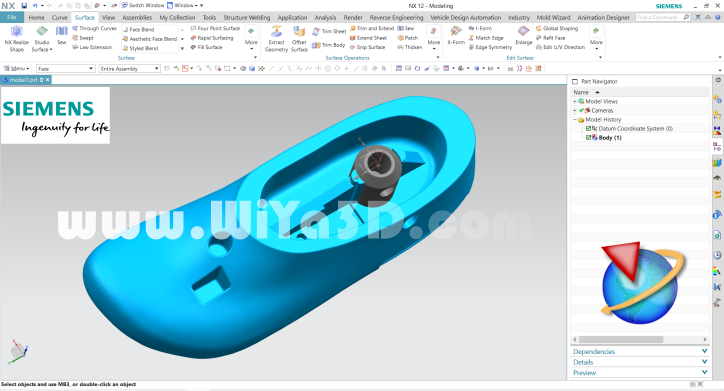 Siemens NX is, a one of most powerful CAD/CAE/CAM software in the world as per now. With it's integrated powerful features/tools like Modeling, Assembling, Drafting, Sheet Metal Design, Simulation, Mold Wizard, Die Design, CNC/CAM Manufacturing, Reverse Design,… make it's outstanding software with fast & stable handling. You will be able to design/model and do almost every task, which related to product development in Siemens NX. It's rich feature-tools in editing/manipulating, surface design and get the desired A-Class & Freeform surface as envisioned, make you amazed. And one other key feature is Siemens NX is open end software package with you can customize most of things based on your special application/requirement in order to save time/money. Notably, Siemens NX, will bring you ROI faster than expected.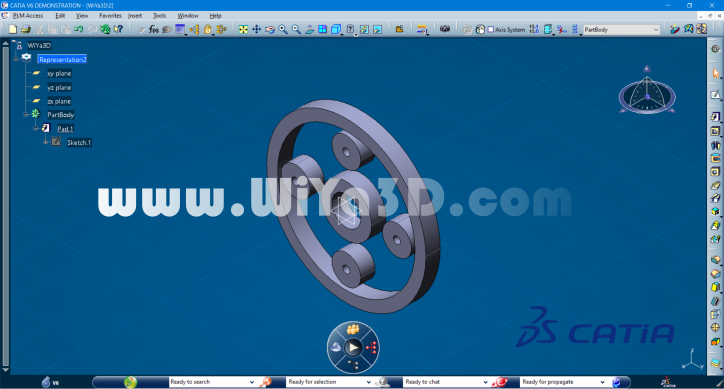 CATIA is also leading fully integrated software package, which mainly used in product development in jewelry, aerospace, defensive, automotive, electronics, shipbuilding, manufacturing industrial machinery, and consumer goods. The program functionality is admirable as it solves all three needs of an Engineer/Designer, including the CAD, CAM and CAE phases of a product development to make it's more reliable outcome. CATIA is high capable software in developing A-Class & Freeform surface, with it's powerful surface tools for high quality , aesthetic product surface creation. Integrated features, Modeling/sketching, Surfacing, Drafting, Rendering, Reverse Design, CAM Manufacturing,.. make the CATIA more robust CAD/CAE/CAM package in the market.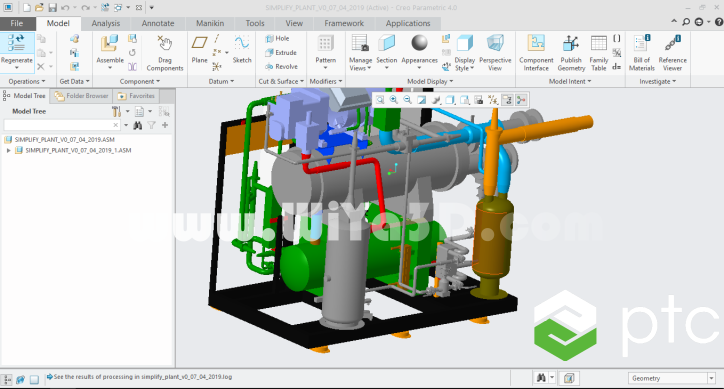 Today, every manufacturer has to create a product that's cost-effective and efficient without compromising quality. PTC Creo -CAD/CAE/CAM offer outstanding and powerful features for Modeling & Design, Assembly, 2D Drawing, Sheet Metal Design, Structural & Weld Design, Industrial Part/Plastic Design , Analysis & Simulation, Reverse Design, Surface Modeling, CAM Manufacturing, Augment Reality,… and more. In that context, PTC Creo offers specific features and capabilities that allow engineers to imagine, plan and generate your product better. Items designed using this software look have precise edges.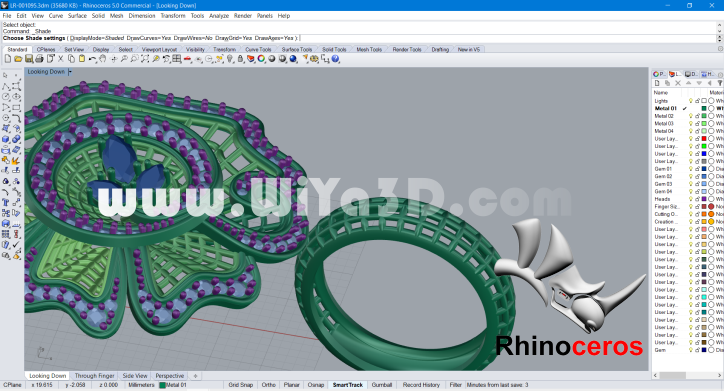 Rhinoceros is a unique 3D Modeling program as it has implemented the world-famous visual programming language-Grasshopper. Rhino is CAD/CAE software package, which offer it's features in Industrial design engineering development to ship design as well as Architectural to Jeweler design fields . Few of outstanding power of this Rhino software is, it has capability to handle more complex design/model or shape in easier manner & creating Freeform surface in more robust way, which gives more user friendly platform for product designers. Solid & Surface modeling, Mesh/Polygon modeling, Jewellery modeling, Analysis, Rendering, 3D Capturing & Reverse Engineering, ..are some powerful features, with come with Rhino. Although it may not much powerful in drafting and very precise design works and have to put little extra effort to keep tolerance on modeling.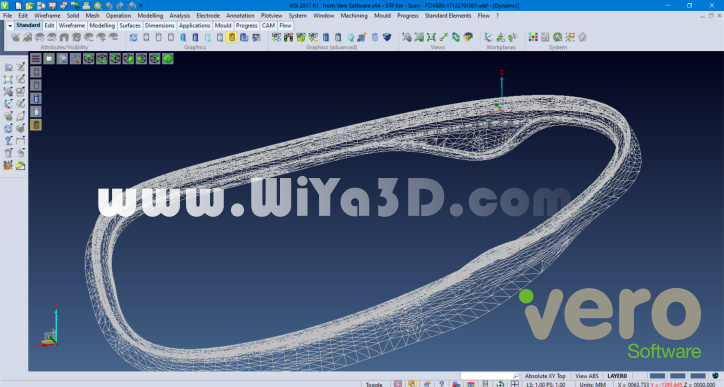 Vero VISI is CAD/CAM software package with robust solid & surface modeling technique, based on Parasolid Kenerl ,that owned by Siemens.VISI provide most comprehensive feature tools to edit or create any 3D model/data & Manufacture. Modeling, Analysis, Mold design, Mold Flow analysis, Electrode design, Progressive Die design, 2D/3D CAM manufacturing, Wire EDM, Revese Engineering design,.. are main areas, that Vero VISI capable in covering and providing the comprehensive tool set to do task as expected.
Mid-Range CAD/CAE/CAM Packages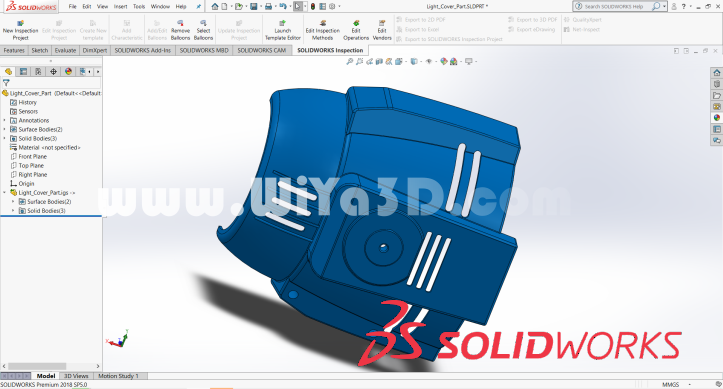 SolidWorks is CAD software that primarily based on parametric feature-oriented technology to design models. Key features -solid modeling, sheet metal, assembly, mold design, FEA/CFD analysis, simulation, drawing, creating bill of material,.. , you will get with SolidWorks CAD/CAE package. With third party adding like SolidCAM, it' has outstanding power to provide all requirement for industrial needs. Although, due to lack of surface tooling, it's bit limited in surface modeling, and reverse engineering modeling. Apart from SolidWorks is more user friendly interface with millions of online resources can be found to make your design/modeling easy and precise.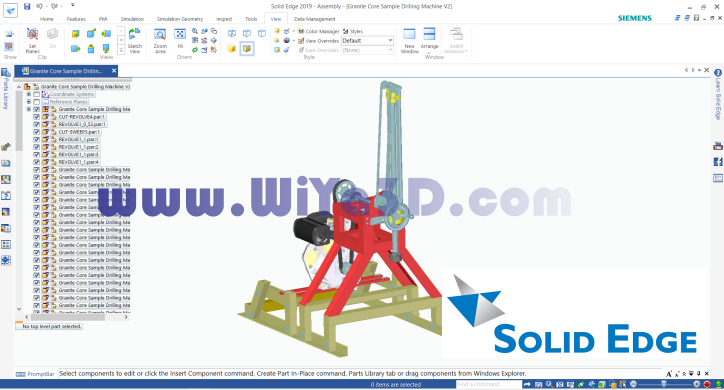 SolidEdge is CAD/CAE package, which owned by Siemens. That targeting to provide main feature tooling for product development process start from to manufacturing. One key feature of having, synchronous technology to produce models make the model creating/modifying even faster than expected. It has easy to use features and is known for its impressive speed.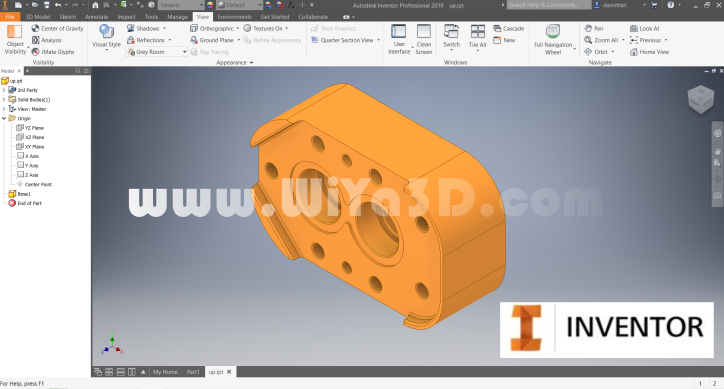 Autodesk Inventor primarily provide comprehensive CAD/CAE tools for Product & Mechanical Engineering design fields. It's main features are, Parametric modeling, sheet metal, shape creator, assembly modeling, drawing creation, FEA/CFD analysis, simulation, frame design,.. and more.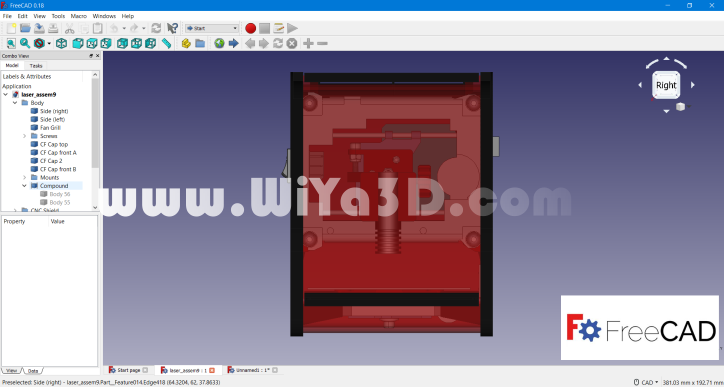 FreeCAD is parametric 3D modeling software with no price tag. But provides users with a wide variety of overwhelming features and advantages. It's provide tool for Product Design, Mechanical Engineering ,Architectural Design,.. task. FreeCAD has good platform of 3D modeling, sketching, technical drawing, FEA/CFD analysis, simulation , architectural module, rendering & tool path module for CAM Also, it's has has integration to open file format STEP/IGES/STL/OBJ,.. to work with other format-models.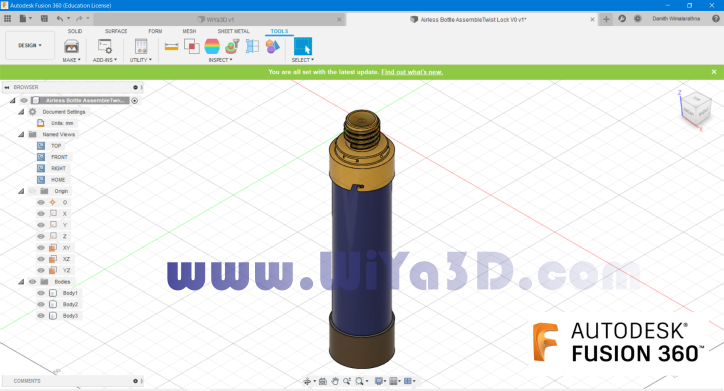 Fusion 360 is an all-round CAD/CAE/CAM software that allows you to design & 3D model the concept idea, rectify and simulate a model & CAM manufacturing. Fusion 360 not only run in desktop PC (Windows, Mac) but can be run in web browser, which makes designing easy for team/or individual within same product development in anywhere you can.
Other CAD Packages
Analysis / Simulation Software Packages
Ansys is engineering simulation software primary targeting simulation on static structural, fluid simulation, dynamic simulation, electromagnetic, system,… Although it has inbuilt 3D modeling/design module. This is one of most powerful simulation software in the current market for product development and verification.
Reverse Engineering CAD Design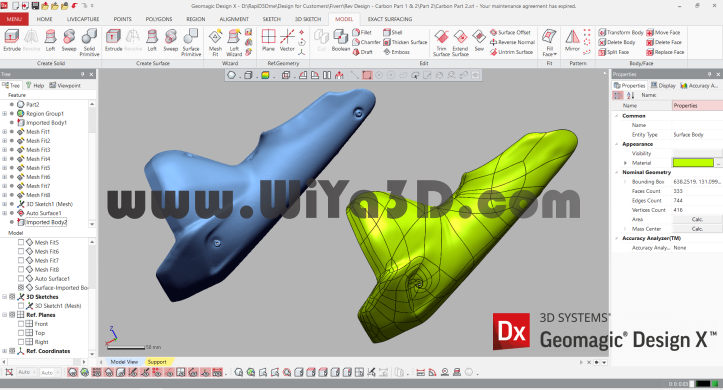 Geomagic Design X is the most powerful & capable reverse engineering software, which is capable in, point clouds mesh conversion, polygon modeling for 3D scanned mesh, surface modeling to derive-model any complex surfaces from mesh & solid modeling for mesh in order to complete the 3D scan to CAD conversion. Thereby, software can be used as total solution -work flow of 3D scan data conversion into editable feature based CAD model. Geomagic Design X capable in handling from the direct 3d scanning or point cloud importing, mesh/point clouds editing to CAD surface generation and final watertight/solid editable CAD-model development for 3D scanned data, which for simple to complex models.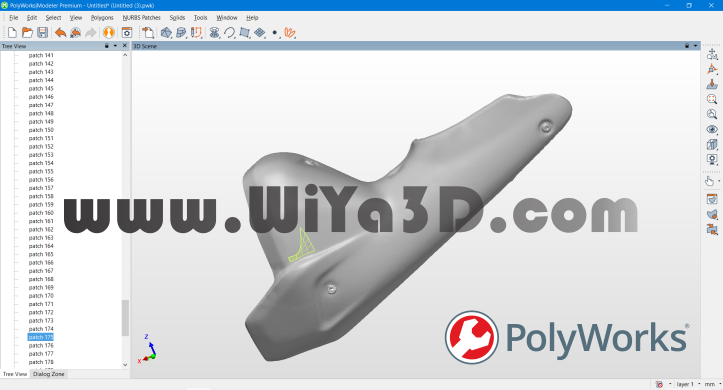 Polyworks – Modeler is a reverse engineering software, which provide solution to get 3D CAD element of curves, sketches, surfaces & feature solid element from the polygon model. With Polyworks polygon modeling feature tools, allow the user to manipulate and edit the 3D scanned data or point cloud & convert into polygon mesh. Within the polygon modeling tools set, it has ability to further optimize and edit the mesh for next stage of CAD developing. Once mesh developed, the combination of NURBS based surface modeling technique and solid modeling tools software allow fully editable -solid CAD object modeling for the 3D scanned data. With it's powerful surface creating tools, software capable in handling complex or freeform surfaces.
Architectural/Structural Design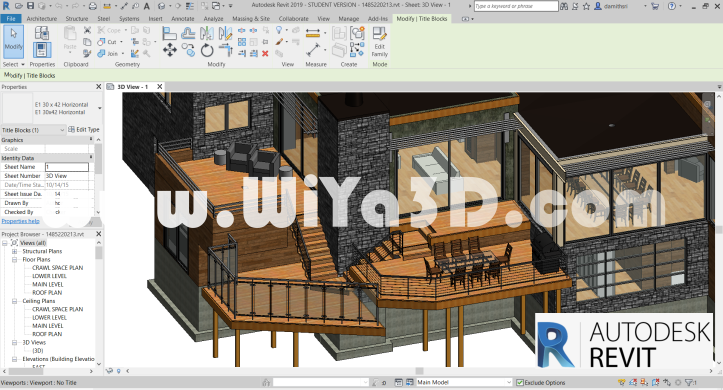 Autodesk Revit is a BIM ( Building Information Modeling) based architectural design suit with offering total solution for building design, structural design, construction, planning & documentation for civil engineer, architectural designer & construction professionals. Revit capability to produce consistency and coordinated structural models. The rendering & walk through rendering give you stunning appearance with Revit modeling & software.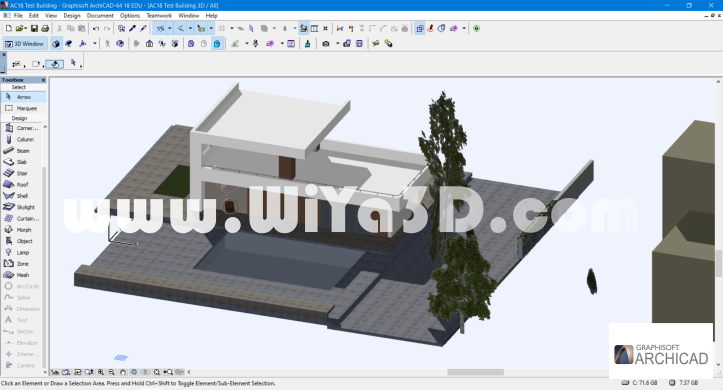 ArchiCAD also, BIM based architectural software which can used to create 2D drawing and 3D parametric models. ArchiCAD is your suitable choice for architectural engineers, designers, planers & construction professionals. It can be used as powerful rendering tool to product photorealistic render images as well as architectural visualizing purposes.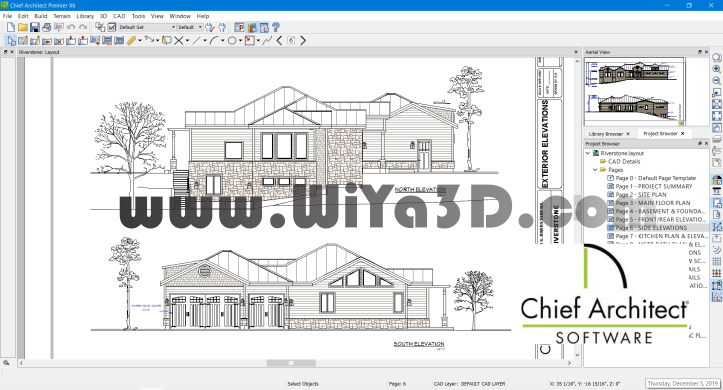 This is the software, that is ideal for home-based architect designers and professionals. When you place wall, window, door,.. features Chief Architect develop 3D model based on the element/object you have picked and placed from 3D library of architectural objects. Which helps create floor plan, elevation, construction documentation,.. and more within the software itself.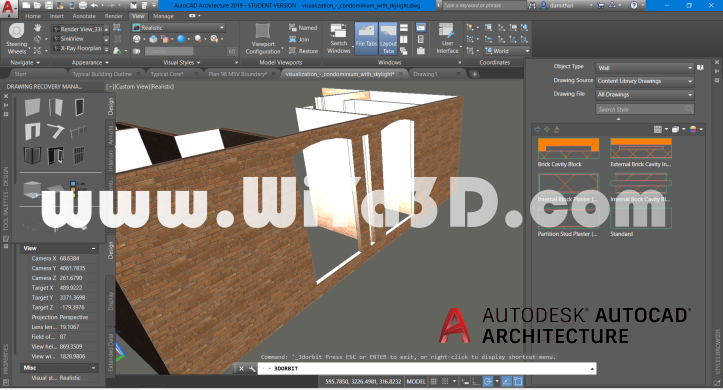 AutoCAD Architecture is one of AutoCAD software package that is mainly targeting for civil engineers & architectural designers. Which has added additional tool set & architect element library of objects on architectural design & drafting to create floor planes, building design fast. Also, AutoCAD Architecture provide documentation , scheduling moreover offering automated drafting tool to make drafting process fast & more professionally..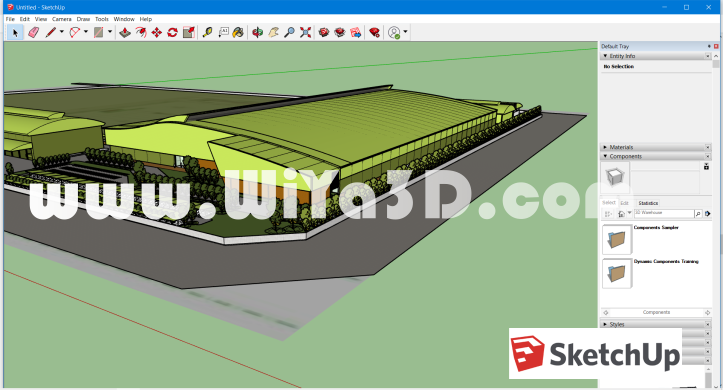 SketchUp is applicable in interior design, spanning architecture, engineering, and urban planning. It has a neat interface and fewer buttons which makes it the ideal software for beginners. In fact, you can create a printable 3D model within a few hours after acquitting yourself with the basics of this software.
3D Modeling/3D Creation/3D Artist & 3D Animation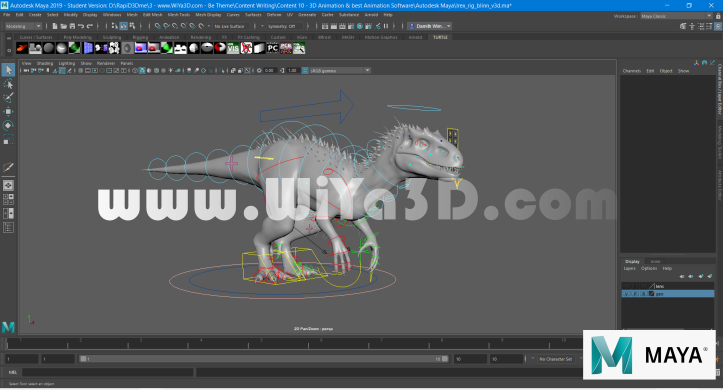 Autodesk MAYA is a primarily use as 3D animation software in the industry, however it's 3D modeling, simulation and rendering software. MAYA is powerful software with open end that user can modify customize their own script or features. And provide polygon modeling, 3D visual effects, dynamics & effect, simulation, pipelines, character rigging/animation, texturing, lighting tools more than for among other stages gaming, professional films , TV video development projects.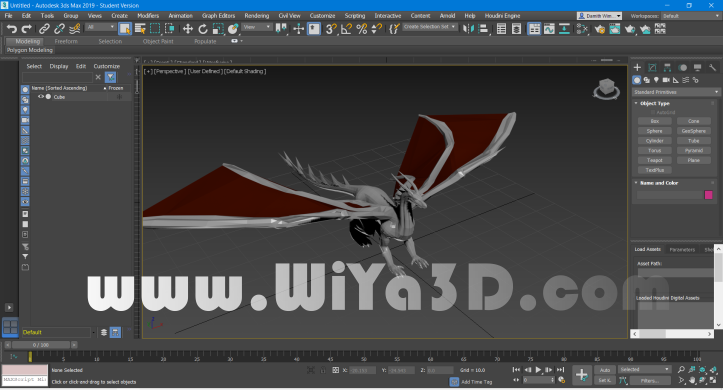 Autodesk 3ds Max is 3D modeling software with highly capable in rendering & animation work of 3D artist full control of professional design projects. 3ds Max providing key software features of 3D modeling, texturing, 3D animation for motion path, character animation, dynamic simulation, fluid simulation, particle simulation & 3D rendering for industries visualizing, video gaming, TV advertising development projects.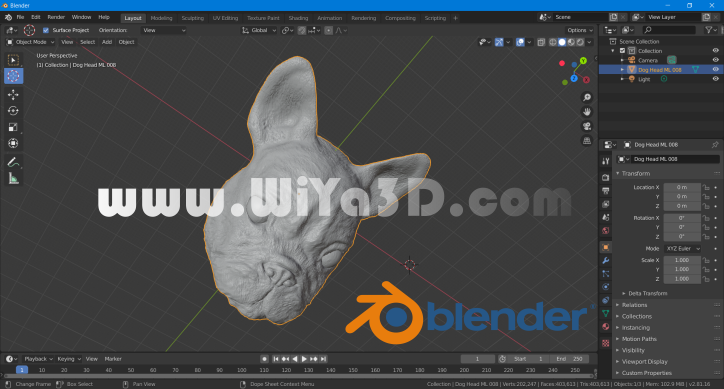 A blender is a powerful 3D modeling software based on polygon/mesh editing. Also it has rich features UV unwrapping, rigging, skinning, texturing, rendering, animation, 3D pipeline-modeling and more. Although the software is free and capable in doing almost every aspect task in 3D animation/creation fields. It's requires the user's determination to master various features.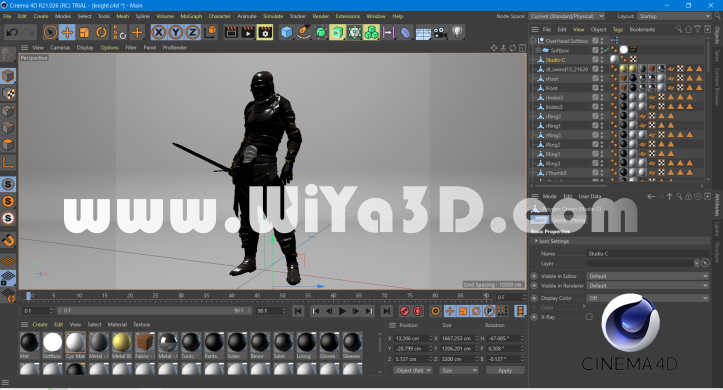 Cinema 4D is a 3D modeling & 3D artist software package , which is user friendly and easy to learn yet powerful. Cinema 4D offer 3d modeling aspect of 3D artist work to archive stunning results. It's other features like texturing/texture mapping, animation/character animation, material property behavior simulation, dynamic simulation of mass, rendering,.. the software more powerful solution for the 3D artist professionals.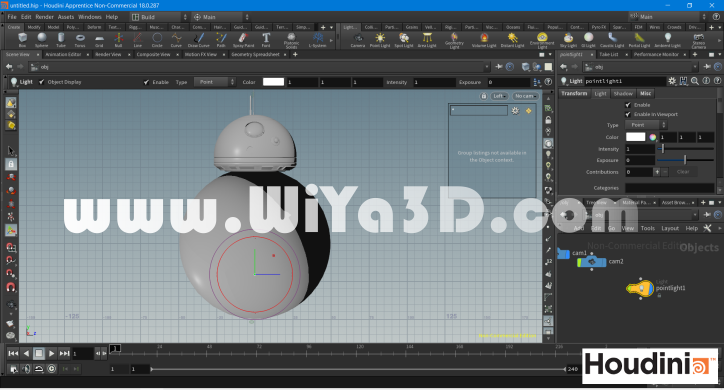 Houdini is a software which, mainly targeting for visual effect (VFX) development, video gaming & 3D animation. Houdini offer polygon base, NURBS & surface subdivision technique to model the objects/characters for the 3D artist. Which provide quality surface topology for 3d animation, TV, video gaming. How Houdini differ from MAYA or Blender software in the aspect of 3D animation is, it use node base procedural workflow. Thereby Houdini has easy of modifying the animation iteration by exploring for complex projects. But in MAYA or Blender use history based recording, that make little difficult to find previous version of the project work. Houdini is best software for visual effect artist.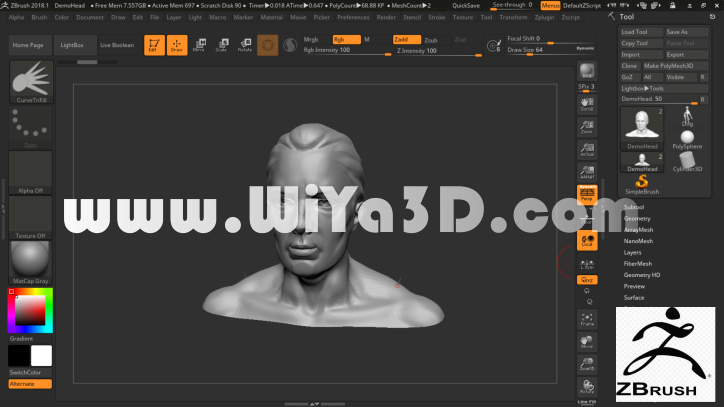 ZBrush is 3D artist modeling software, that allows to create a digital solid model of any object or shape (sculpting) with texturing & painting. It will enable you to create any imaginary 3d artist work/model in your mind has, starting from initial 2D/3D concept design. ZBrush provide mainly customization brushes to user to shape the sculpting up-to billions of polygon with great resolution & quality. With theses great resolution sculpting capability, the ZBrush has been used in movie makers, game developers to develop their 3D artist design. Also ZBrush is great in photorealistic rendering to get stunning visual images.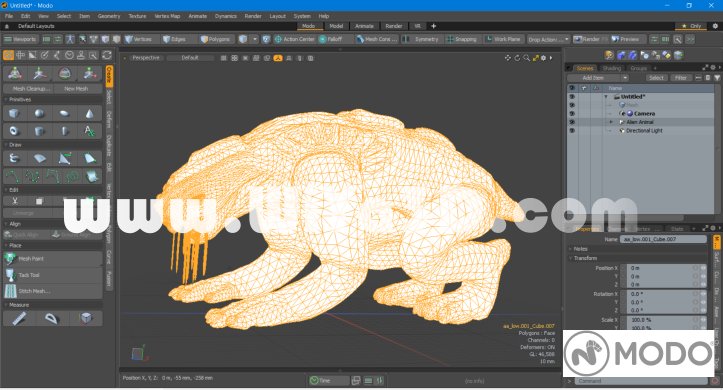 Modo is a professional, friendly 3D modeling & animation software. Modo allows 3D artist to create & explore the 3D modeling imagination, by create 3D artist models, texturing, rendering and animate with it's node-based rigging workflow. The coolest thing about MODO is, it's rich modeling tool set and easy of handling complex surface modeling without painless. Also MODO is great tool for photorealistic rendering work.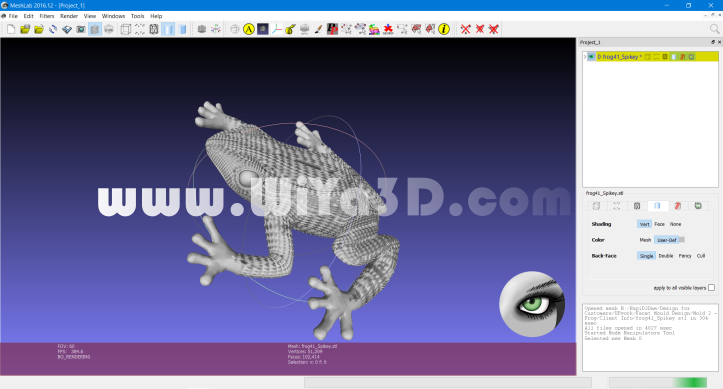 MeshLAB is a tool designed to process unstructured mesh accurately for further use. It has features such as editing, cleaning, rendering, and converting meshes.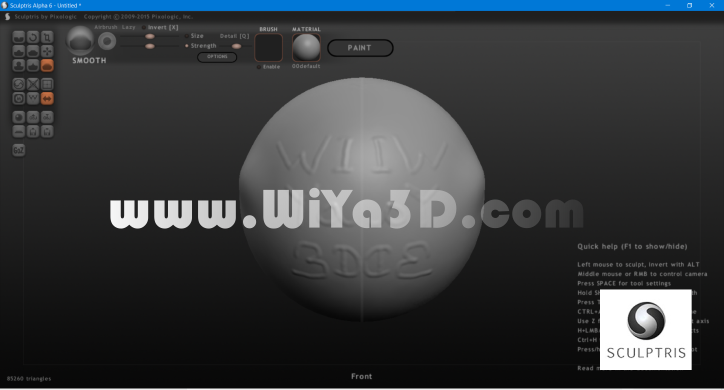 Sculptris was developed by the same developers who created ZBrush. Sculptris 3D modeling free software for beginners, who is trying to master the virtual 3D digital sculpting. You can learn and use this software even with no experience and develop your skill set as start.
Conclusion
With different available 3D modeling software is used for different field, and it's important to understand your need and select the correct 3D Modeling package for the application. Although ,different modeling software drives you a whole new experience. This means some will be easy to use than others, every software has it's own strength and weaknesses. Therefore , start with little research on modeling software and familiarize yourself with the basics or trial software before deciding on buying the software. Hope this article help you as a deciding factor.