Cutter Compensation in NX
Topic starter
01/05/2021 6:50 pm
I'm trying to engraving machine the some letters for machine parts. Actually how/where the cutter compensation output setting control for the tool output?
If you are using NX continuous release with latest, it will located at "Tool Axis & CutCom" setting section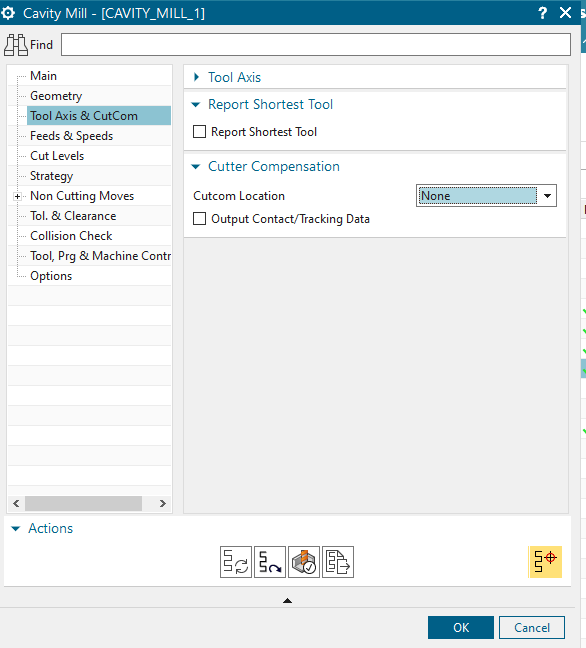 There you can out put the toolpath which can take control the machine to use different tool diameter or set tool wear.